02-12-2011, 05:48 AM
windows server 2008
P4 3.0ghz w/H-t
2558mb RAM
TF2
c:\HLserver\orangebox\srcds.exe -console -game tf -hostport 27015 +maxplayers 24 +map ctf_2fort
no mods
Not sure what install cmd i uses. i followed the TF2 guide on the site.
linksys WRT54Gv8
server ip 192.168.1.103
my ip 76.110.66.37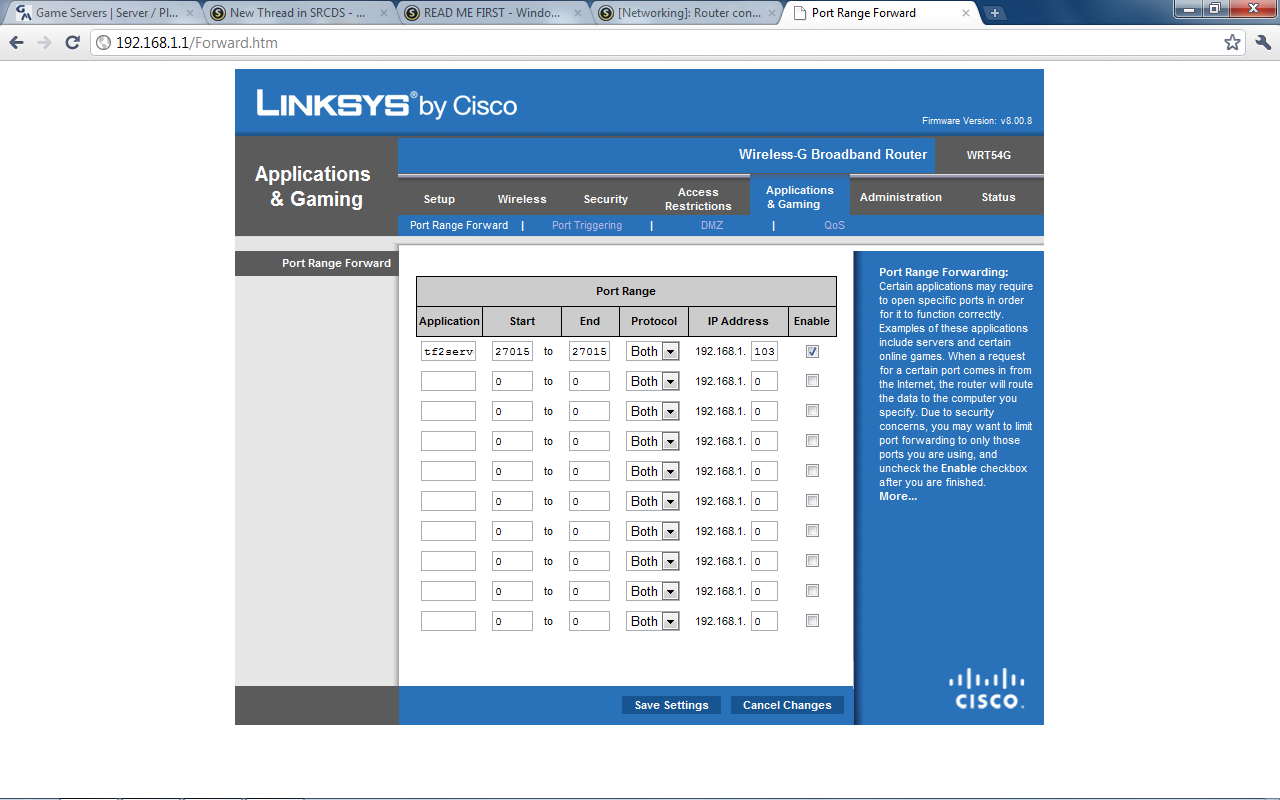 im having issues connection to the server. and i can not find it on game-servers searching for my ip. my server comes up on steam servers on my other computer but under lan. thank you in advanced for the help. ive been messing with this the better half of today and can not seem to figure the issue out. i followed the TF2 guide on this site.