NETWORK AND BANDWIDTH INFO
Bandwidth:
PING 82ms, DOWNLOAD 1.06mb/s, UPLOAD 0.42mb/s
Router:
AZTECH -DSL605E
Local IP of Server:
192.168.1.5
External IP:
124.13.214.87
Port Forwarding Screen Shot:
*run dedicated server garrys mod in local ip address*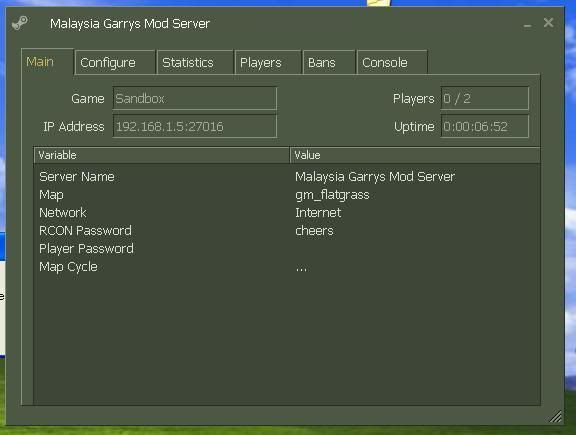 this when i start game no adjusting appear my ip become local ip
*
Problem when using External Ip Address
*
this i adding External Ip Address then problem come out with engine error.
- i adding external ip address in "C:\gmod\orangebox\srcds.exe console -game garrysmod -map gm_construct -maxplayers 6 - ip 124.13.214.87"
*Port Forward Setup*



i not sure my setup router is correct. is this problem my server cant use external IP addresss ?